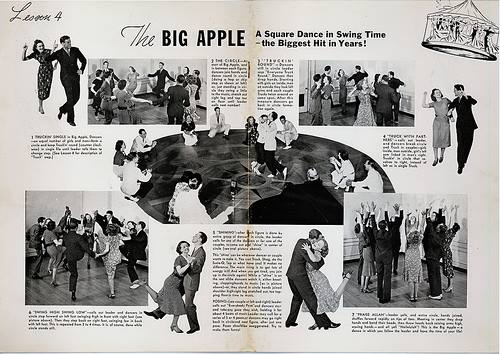 TONIGHT at Solo Jazz in Enmore
7.30pm All-levels vintage jazz dance class
Tonight we go HARD on the fun, with a Big Apple extender class. Anyone can join in – even first time Big Applers. We take what we know about phrasing, about working with a partner, about charleston, about fun, and we extend it to the funnest dance of all time: the Big Apple. Not the routine, the called party game dance.
And because Australia's Preeminent Big Apple Caller has lost her voice, Laura will be stepping in to bring the learns, assisted by Sam. The called Big Apple is FUN. It also features charleston, which is helpful if you're working on charleston in beginner classes atm.