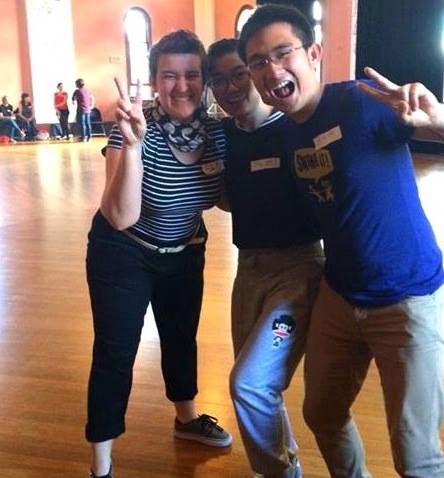 Are you thinking about intermediate classes? If you check our FAQ page, you'll see this:
"We recommend doing our 6 week beginner course twice before you tackle intermediate classes. We prefer students check with their teachers before beginning the intermediate classes.
Why so strict? We want to be sure everyone has the best learning experience in class."
Some peeps in the beginner group are beginning to think about intermediate classes, and AliceH, AliceR, Sam, and Laura are all very happy to talk about this with you – grab them in the break.
We only have 2 beginner blocks left in 2015 (inorite?!), so it's worth making a plan if you're super keen to start intermediate classes.
NB: If you do start the intermediate class, it is a very good idea (ie we very strongly recommend) continuing with the beginner class as well as the intermediate, as that's where we do the most important work: learning social dance skills, refining our basic rhythms and core lindy hop steps.
NB2: We don't run an advanced lindy hop class, but we do have a solo jazz class. Because lindy hop and solo jazz are a team.