Music
Sample some of Sydney's finest DJed and live music.
Bands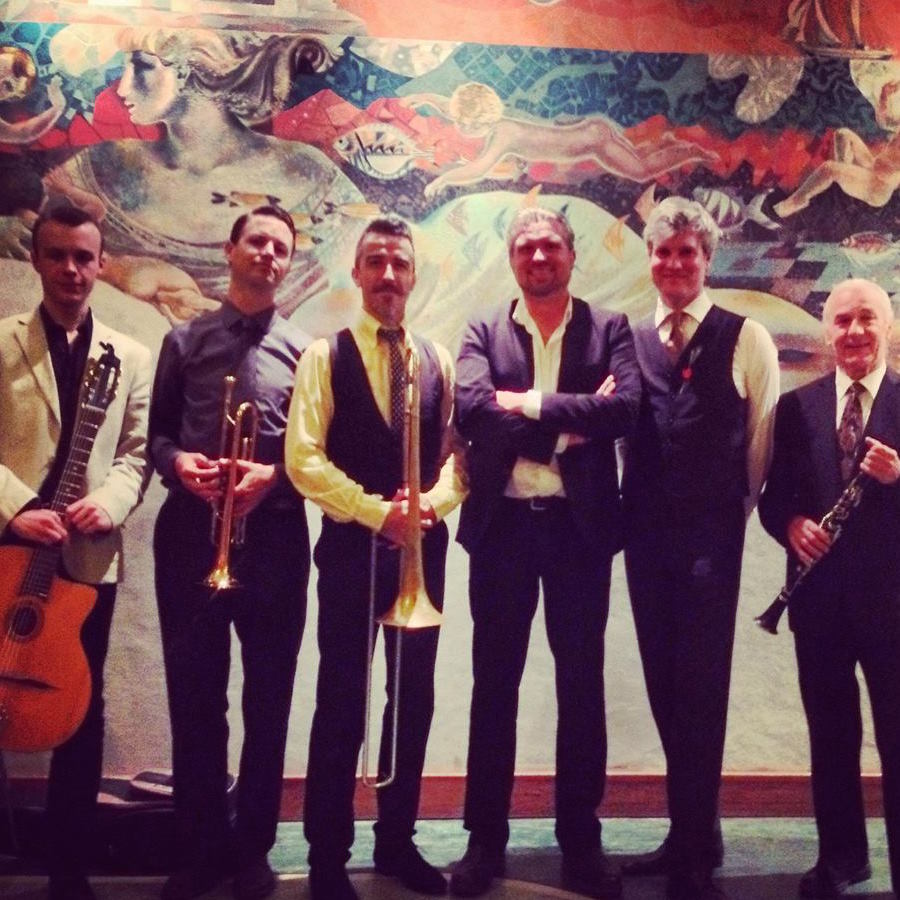 The Splendid Six
Saturday 10th October, 8.00pm-late, at Harlem, at Ashfield Polish Club, 73 Norton St, Ashfield (MAP).
Swellington's Splendid Six is a made-to-measure swing dance orchestra, inspired by the outstanding combos of Duke Ellington, Raymond Scott, John Kirby, and the Charleston Chasers, with a double-tinge of Django Reinhardt.
Featuring Dutch musicians Coos Zwagerman (trumpet) and Simon Verwaart (guitar), the Splendid Six have been playing for dancers in Amsterdam since 2013. But this wouldn't be a Sydney dance event without a Sydney musician on board. Lucian McGuiness (trombone) has played for dancers many times, including the Basement Big Band at Jazz BANG last year.
Don't miss the chance to see this visiting band.
Check out their showreel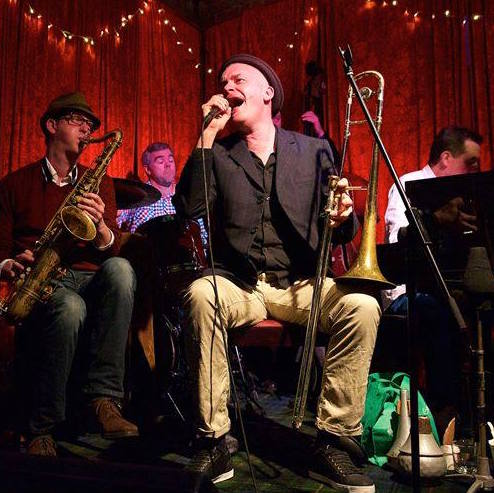 Unity Hall Jazz Band
The Unity Hall Jazz Band has been playing a weekly residency at the Unity Hall Hotel for, oh, about one million years. Dancers were heartbroken when the venue carpeted over the dance floor (BOO!) and then were delighted when the band moved upstairs to a properly dance floored room (HUZZAH!) Now firmly back in the Sydney lindy hopping week, Unity Hall field the best local and visiting hot jazz musicians.
Expect hot jazz in the best tradition: this band will bring the business.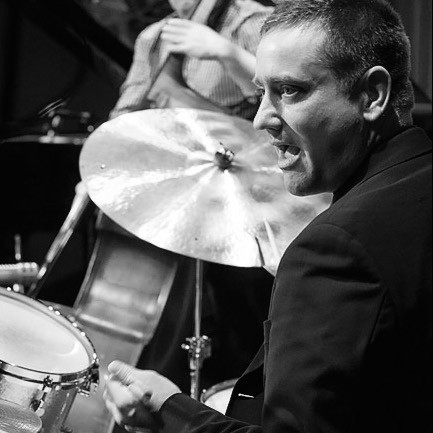 Andrew Dickeson's Swingtet
Andrew Dickeson is a drummer, teacher, and historian who's passionate about encouraging young musicians. He's also passionate about hot jazz and the greats of swing.
Ask him about Count Basie.
Last year Andrew made dancers squee at Jazz BANG, leading a fascinating discussion and demonstration of Count Basie's music with Marie and Lennart. Oh, and his band played just the right type of solidly swinging jazz to make us swing OUT.
This year Andrew will bring the Little Big Weekend some of the finest musicians Sydney has to offer in an enthusiastic night of classic swinging jazz.
DJs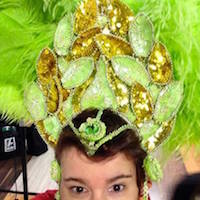 Sam Carroll (Sydney)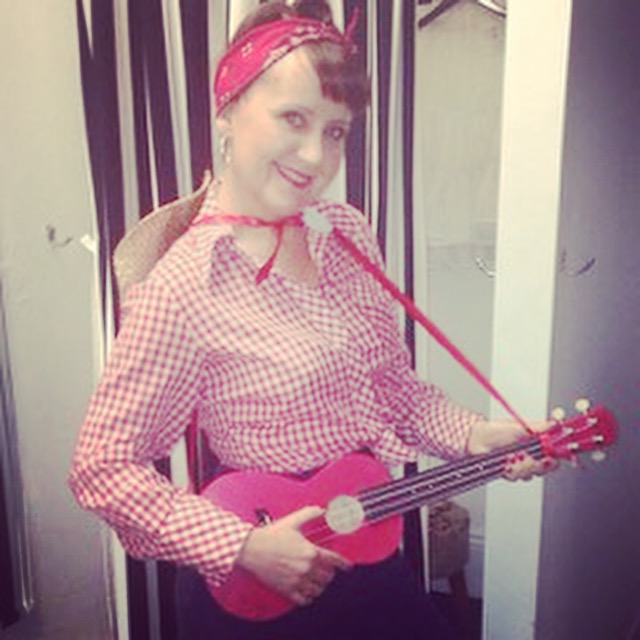 Sharon Hanley (Sydney)