About Our Teachers
Swing Dance Sydney boasts some of the most experienced and talented dancers in Sydney on our staff. And all of them are serious about having fun.
Our teachers travel regularly to develop their own dancing and teaching skills, and Swing Dance Sydney conducts frequent teacher training sessions, to be sure we are at the swinging edge of jazz dance.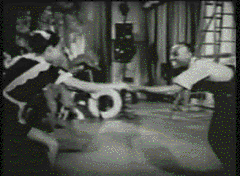 Swing Dance

Wednesday 6.30pm, Petersham Bowls Club, 77 Brighton St, Petersham
Lindy hop was the most popular swing dance of the 1930s and 40s. It's a partner dance, and you would probably recognise it for the crazy aerials and flips. But most lindy hoppers today are all about connecting with a partner on the dance floor, and on enjoying the exciting, fun music of the swing era.
Swing Dance Sydney focusses on the original dancers of the swing era for their inspiration - people like Frankie Manning, Norma Miller, Leon James, Dawn Hampton, and Al Minns. We believe that dancing should be fun first, and serious second. But that doesn't mean you can't be really serious about fun :D
Our classes help you develop the tools to dance with another person, and to develop your own, personal style. We focus on old music and dance, but bring a new, fresh approach to lindy hop.
Check out this footage of Frankie Manning and Whitey's Lindy Hoppers in the film Hellzapoppin'.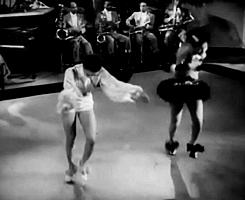 Solo Jazz Dance
Soft shoe, black bottom, charleston, tranky do, the big apple...dancing alone was just as popular as partner dancing in the swing era!
Solo dance is the heart of lindy hop, and old time dancers like Frankie Manning, Norma Miller, Al Minns, and Leon James couldn't imagine lindy hopping without a grounding in solo dance. We take our inspiration from historic dancers like Bessie Dudley, Florence Hill, Josephine Baker, and Bill Robinson. Today solo jazz dance is hugely popular, and the best lindy hoppers in the world are all enthusiastic solo dancers.
Check out Bessie Dudley and Florence Hill dancing with Duke Ellington's band in this short film.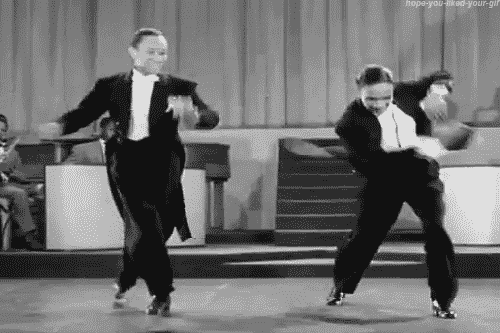 Tap Dance

Tuesday 6.30pm, Ashfield Presbyterian Church (back hall), cnr Knox and Liverpool Rds, Ashfield.
Swing Dance Sydney celebrates the history of rhythm tap and dancers like Fayard and Harold Nicholas, Bunny Briggs, Mable Lee, and Cora LaRedd.
Tap is an important member of the jazz dance family, and while the Swing Dance Sydney tap classes are lots of fun, they also ask you to work hard. We dance tap as an improvised jazz dance, not a stage show, and our guest tap performers sit in with our bands, as another musician.
Join these classes to extend your solo jazz and lindy hop skills, to exercise with friends, or just to get out and make some really LOUD noises.
Check out this footage of the Nicholas Brothers in the film Stormy Weather.